Toromitsu Musume no Hitou Service: Torottoro Churu Churu Gohoushi Sasete Kudasai – 1
8812 views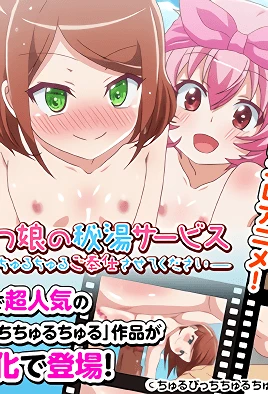 Toromitsu Musume no Hitou Service: Torottoro Churu Churu Gohoushi Sasete Kudasai
トロみつ娘の秘湯サービス ~とろッとろちゅるちゅるご奉仕させてください~
Status: Completed
Studio:
BOMB! CUTE! BOMB!
Duration: ~15:00
Resolution: 1080p
Episodes: 1
Censored: Yes
Released: 2020-10-30
Uploaded on: 2022-10-26
Watch Toromitsu Musume no Hitou Service: Torottoro Churu Churu Gohoushi Sasete Kudasai on HentaiStream.moe in 720p 1080p and (if available) 2160p (4k).

After successfully purchasing a cheap car with the earnings he made from countless hours of part-time work, a certain man can finally go to the hot spring inn he has been wanting to visit. However, he gets lost on the way there and instead stumbles upon a secret hot spring where he is welcomed by three cute girls—Hazuki, Amane, and Hina—who promptly give him a mushy, slippery, and gooey "service" comparable to heaven on Earth. [Written by MAL Rewrite]
There are no comments yet.
Authentication required
You must log in to post a comment.
Log in