Isekai Kita node Sukebe Skill de Zenryoku Ouka Shiyou to Omou The Animation – 1
1481 views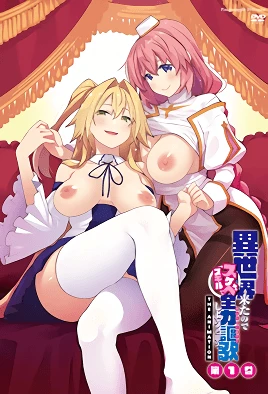 Isekai Kita node Sukebe Skill de Zenryoku Ouka Shiyou to Omou The Animation
異世界来たのでスケベスキルで全力謳歌しようと思う THE ANIMATION
Status: Completed
Studio:
Pink Pineapple
Duration: ~20:00
Resolution: 4k
Episodes: 2
Censored: Yes
Released: 2022-12-27
Uploaded on: 2023-01-09
Watch Isekai Kita node Sukebe Skill de Zenryoku Ouka Shiyou to Omou The Animation on HentaiStream.moe in 720p 1080p and (if available) 2160p (4k).

Tatsuo is a skilled masturbator who suddenly dies from masturbating too much. After dying, his soul was transferred to an isekai. An isekai goddess grant him a wish, then Tatsuo told him that he wanted a super cock that could make all women sigh with pleasure and make all women unable to live without it. He wants to make a harem with women who are already addicted to his super cock. (Source: Nekopoi, translated)
There are no comments yet.
Authentication required
You must log in to post a comment.
Log in