Energy Kyouka!! – 1
1299 views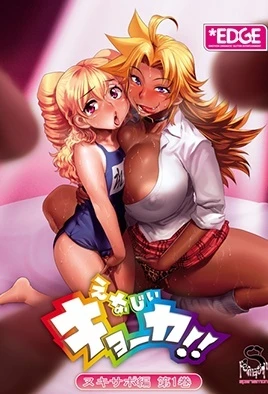 Energy Kyouka!!
えなじぃキョーカ!!
Status: Completed
Studio:
Studio Eromatick
Duration: ~20:00
Resolution: 4k
Episodes: 2
Censored: Yes
Released: 2016-04-08
Uploaded on: 2023-01-31
Watch Energy Kyouka!! on HentaiStream.moe in 720p 1080p and (if available) 2160p (4k).

Kyouka Shiraishi is a beautiful and lively high school student. Thanks to a well-developed body and seductive nature, no man is able to resist her allure. One day, she finds herself in dire need of cash to pay off her cell phone bills. Without a quick way to find a substantial amount of money, she decides to make use of her natural gifts—and there is no better place to do so than her own school. Shiraishi is soon caught with her pants down by the student committee. However, Reona Houjou, the committee president, is ready to turn a blind eye to her misbehavior in exchange for a favor. Unaware of what that entails, Shiraishi eagerly agrees in order to get off the hook. As she finds herself blackmailed into working part-time in a gentlemen's club run by Reona's mother, she is left with no choice but to dive headlong into this new world of perverse pleasure. [Written by MAL Rewrite]
There are no comments yet.
Authentication required
You must log in to post a comment.
Log in