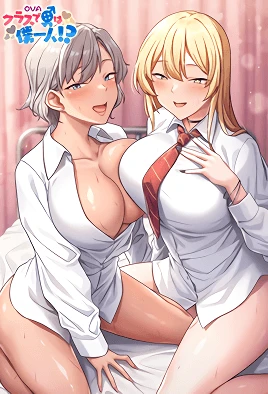 Class de Otoko wa Boku Hitori
クラスで男は僕一人
Status: Ongoing
Studio:
T-Rex
Duration: ~20:00
Resolution: 4k
Episodes: 1
Censored: Yes
Released: 2023-03-03
Uploaded on: 2023-03-13
Watch Class de Otoko wa Boku Hitori on HentaiStream.moe in 720p 1080p and (if available) 2160p (4k).

Machida, a timid virgin boy transferred to an all-girls school because obviously this is normal in Japan, and ends up targeted by Rio and Mao. Machida, who was pressed against their breasts and teased over the edge, couldn't stand it and blew his load in a classroom full of girls! Rio, the only one who noticed this, took Machida to the infirmary...
Watch Class de Otoko wa Boku Hitori